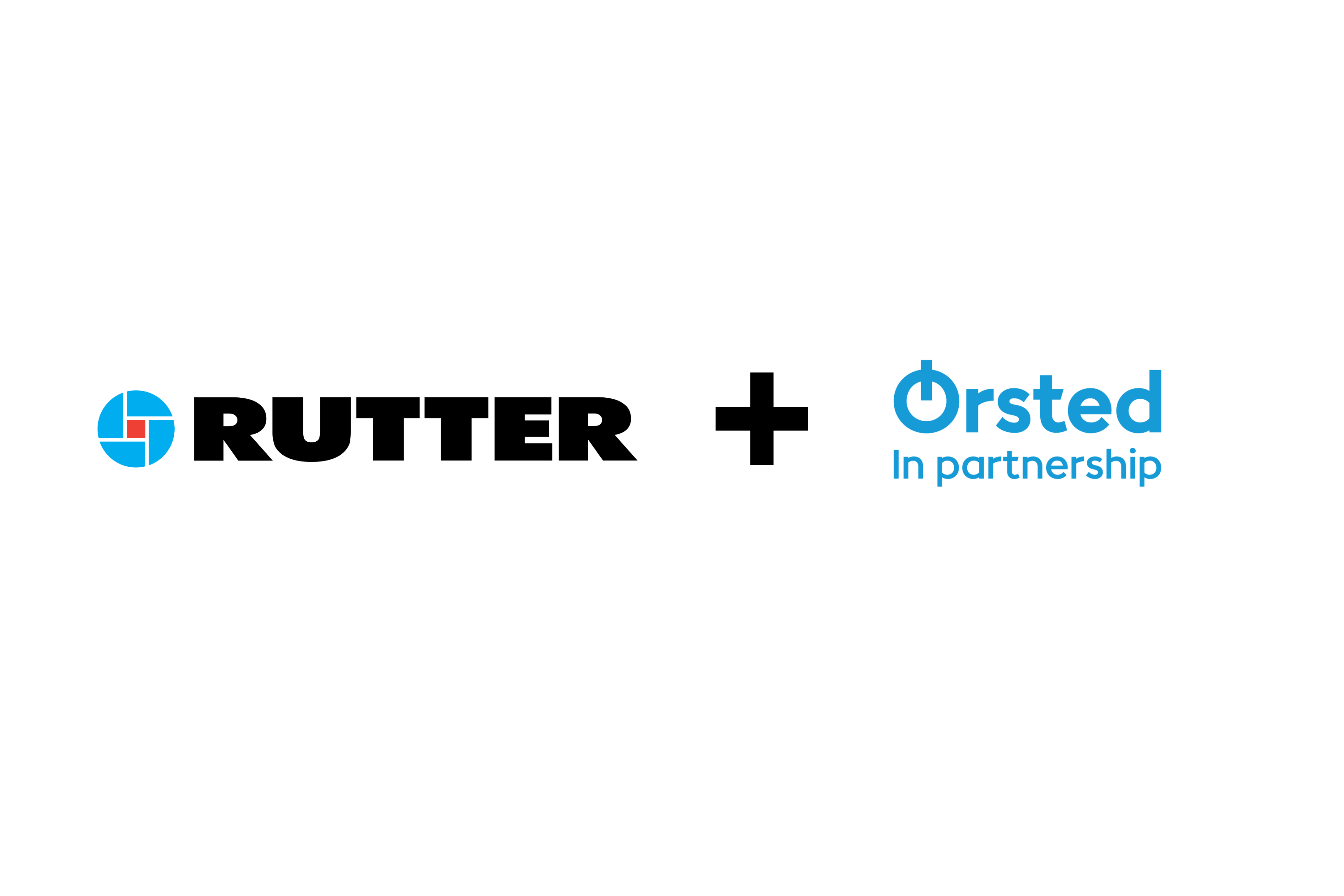 WaveSignal™ – Offshore Wind Crew Transfer Safety
In partnership with Ørsted
Rutter Inc. and Ørsted worked in unison to improve the safety of personnel aboard Crew Transfer Vessels (CTVs) during a transfer. The WaveSignal™ system is a radar-based wave prediction tool that delivers real-time prediction of quiet period operational windows, providing valuable information to mariners.
With an intuitive mini-display developed in partnership with Ørsted, WaveSignal™ identifies quiet periods. The data helps personnel to identify if it is safe to make a transfer at that time.
---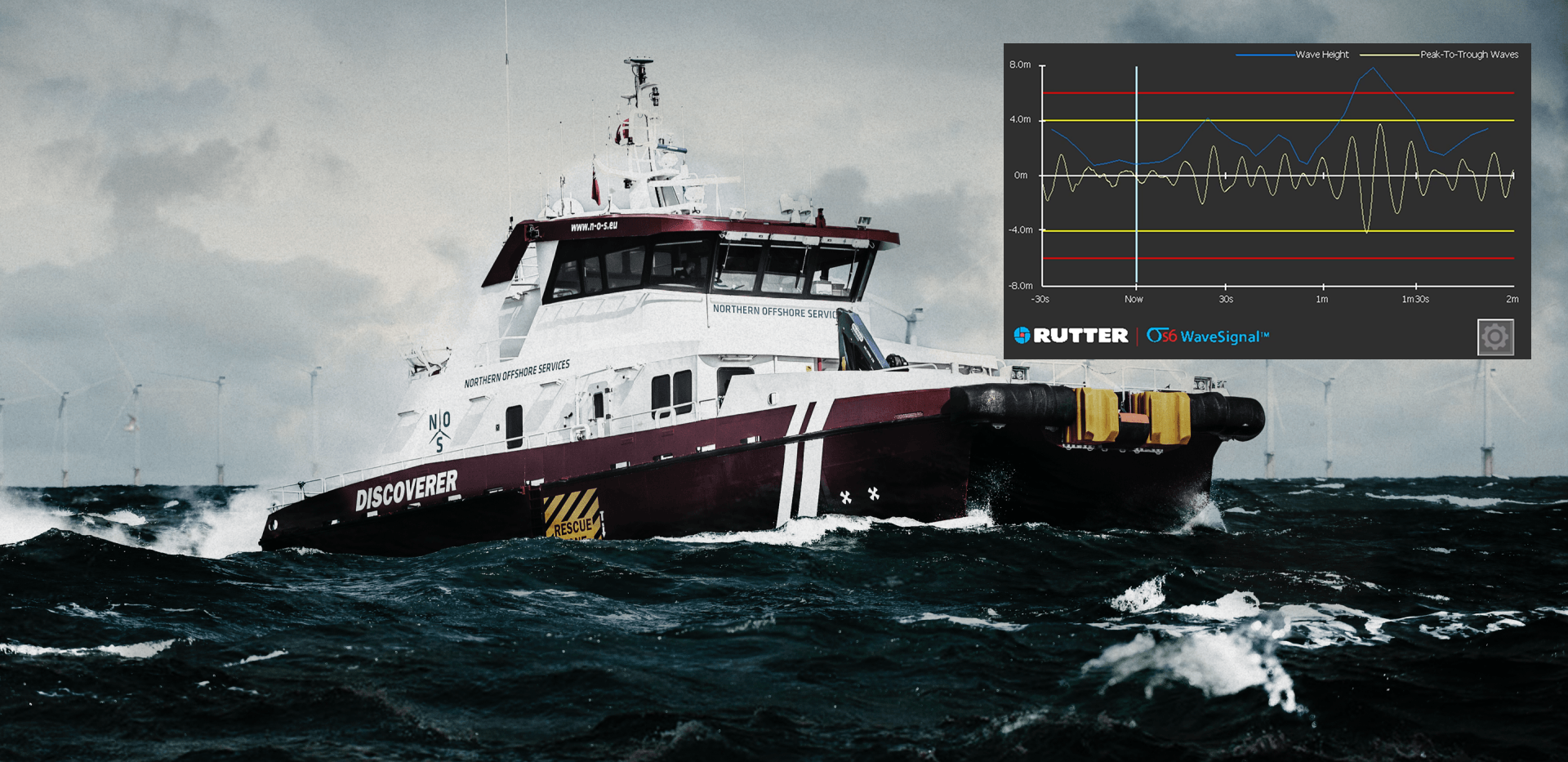 Rutter sigma S6 WaveSignal™

 

+ Ørsted
Reduce Risk and Improve Safety
WaveSignal™ increases situational awareness during offshore transfers by predicting when larger waves, outside of safe operating parameters, are going to impact the CTV. WaveSignal™ is a 'bolt-on' to most CTV's marine radars, providing up to 120 seconds of wave prediction.
"After a long co development of the WaveSignal with Rutter we have decided to roll the system out on the majority of our fleet. Safety is of key importance for us at Ørsted and this initiative address one of the more critical situations offshore – namely the transfer to and from small CTV vessels. We are always on the lookout for solutions that can help us improve the safety in our operations"
– Mikkel Windolf, Ørsted Product Line Manager
"Rutter is proud to partner with Ørsted, utilizing our cutting-edge sigma S6 WaveSignal™ system. Our unwavering commitment to enhancing offshore worker safety and pioneering innovative technologies drives our constant pursuit of being a leader in innovative radar technologies. We eagerly anticipate the continuing deployment of our systems on Ørsted's CTV fleet, marking another stride towards safer and more efficient offshore wind park operations."
– Fraser Edison, Rutter Inc. President
Quiet Period Prediction
sigma S6 WaveSignal™ allows operators to set operational windows for transfers, including the maximum wave height and duration of time required.
Remote Wave Panels
sigma S6 WaveSignal™ allows the ability to display at multiple locations to provide flexibility when protecting personnel.
Data Recording
sigma S6 WaveSignal™ provides recording options to capture on-screen activity as images, a video recording, or a low-level capture of the radar data that can be used at a later date as if live for training or in-depth analysis.
Around the Clock Coverage
The overall improvements in situational awareness provided by the sigma S6 system occur across a wide range of sea states, weather, and daylight conditions, providing tactical information essential for real time route planning and decision making.
Rutter Inc.

30 Hallett Crescent, Suite 102

St. John's,NL A1B 4C5

Canada

Phone: +1 709 576 6666

OceanWaves GmbH

Hansekontor

Vor dem Bardowicker Tore 6b

D-21339 Lüneburg, Germany

Phone: +49 4131 699 58 0
 Product Suite
Small Target Surveillance
Copyright 2023 Rutter Inc.